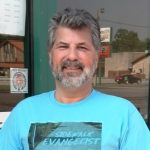 As a lay minister of the gospel of Jesus Christ, I see my responsibility to serve the gospel of grace. My redemption was a gift from God through Jesus Christ, and my conversion is a work in process through the power of the Holy Spirit. My identity is the love of God working in and through to complete God's will, according to His purpose, and for His good pleasure. It is His good pleasure to give the kingdom of God. It is mine to seek first His kingdom and His righteousness, as the righteousness of God in Christ Jesus, and to pour out the kingdom that dwells within. To share the gospel of grace.
Latest Book – One In Heaven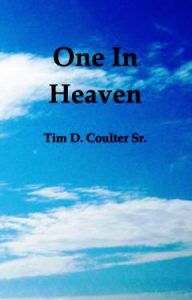 Believers often refer to their walk of faith as a journey. We refer to roads traveled and roads we didn't travel. Some of our relationships we refer to as people who crossed our path. Some of that may have to do with the travels of the Biblical character we call the prodigal son. In the tale the son left his father's home and travel all the while wasting everything his father gave him. When the man fell on hard times he remembered his father's home and how he would fare better there as a servant. The parable was the journey away and the return, and the father receiving him back as a son and not a servant. The journey is a common theme used to talk about a believer's relationship with God. – Order your copy –
© 2004 – 2018 Tim D. Coulter Sr.